A prominent New Jersey lawyer has been sentenced to one year and one day in prison on his conviction for making false statements in a bank loan application and failing to pay over payroll taxes withheld from employees, according to federal prosecutors. So reports InsiderNJ.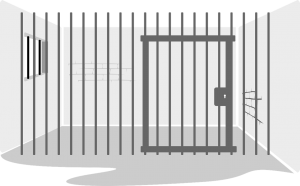 George Gilmore, a partner at law firm Gilmore & Monahan and former Ocean County Republican Party chair, was also sentenced to three years of supervised release.
According to court documents, in 2014 Gilmore filed a Uniform Residential Loan Application to Ocean First Bank to get refinancing of a mortgage loan for $1.5 million with a "cash out" provision. In 2015, he filed an updated URLA. On the URLAs, he didn't reveal his outstanding 2013 tax debt or other personal debts. He obtained $572,000 through the cash-out provision of the loan.