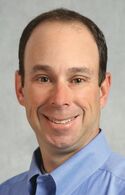 While at the New Jersey Mortgage Bankers Associations show today in Atlantic City, Genworth's Steve Richman was discussing ways for lenders to drive more business. "Customers do business with you for a number of reasons. They do business with you because of your corporate brand, they do business with you because of your personal brand relationship, because of your price, because of other services that you offer or because of your expertise. There is no single "sliver bullet" that lenders can concentrate on to drive business.
Perhaps the best way to help drive business, according to Richman, is to differentiate yourself.
"If your all about rates you're a one-trick pony. And some people want a one trick pony. But if you want to be in the business for the long term you can't put yourself in a position to be out of business once someone comes along and beats your one trick," said Richman.
One way to differentiate is to diversify by offering a more comprehensive, meaningful product offering, such as the following:
Find partners and programs that help you. Genworth's Home Suite Home program, which was introduced about a month ago, allows lenders to offer identity-theft protection, a warranty on your home appliances or a rebate on your homeowners insurance. This helps consumers make a purchasing decision based on more than price.
The four expectations that customers want from an originator is they want their mortgage fast,  and they want  to work with someone who is easy to work with.  Everyone wants their originator not to make mistakes and to be reasonably priced. All of these can be used to differentiate if you use numbers. There is a big difference in saying, "We help a lot of first-time home buyers" compared with "98% of all first-time home buyers I saw last year we approved for a loan." Originators have to be able to measure their performance.
Leverage technology to help address your customer's needs. For example, rather than giving a house warming present, offer to set up your clients Alexa system for the new house. Alexa has over 70,000 skills on it. Alexa can order pizza, play music, start their car or turn on their house lights if they can't make it home.
Another way to leverage technology is to show clients different applications that help them address their needs, such as the following:
AroundMe App: Shows your clients what's in the neighborhood
NameShark: Helps you remember names
Memorize Anything: Learn things by hearing them over and over
Magic Plan: Use your camera to capture the dimensions of a room
Paint Tester: Take a picture of a paint sample and it will show you what the room will look like in that color.
Wayfair: Good prices on things for the home.
"All of these measures are best done taking a customer-centric approach. Let the consumer know the good decisions they have made, don't try to sell them," Richman. "For example, a lot of people say, "Home values just went up 5% so if you sell today look how much you can make." That's the wrong approach. It's better to say, "home values just went up 5%, you were smart to buy this home in this neighborhood. You just made it about your customer, not about you."