COVID-19 and the nation's response to the pandemic are significantly affecting the real estate and mortgage industries. That's one of the key findings of a new white paper released by Black Knight last week.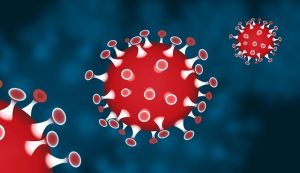 Additionally, real estate showings, listings and sales are already being affected by social distancing and supply-chain disruption to closings. Some of the other key findings include:
Market and rate volatility are bringing uncertainty to the housing market, home affordability, refinance incentive and portfolio retention risk.
The unemployment rate has already resulted in a surge of COVID-19-driven forbearance requests and associated operational challenges, and increased mortgage defaults are likely.
Technology solutions exist to address many of the negative effects of the pandemic on the real estate and mortgage markets
Leveraging its own data and analytics, as well as third-party information, Black Knight's white paper provides an in-depth evaluation of the impact the extended disruption of the COVID-19 pandemic may have on the housing and mortgage industries.
"The true effect of the nation's response to the pandemic, including social distancing and shelter-in-place orders in some areas, remains to be seen," said Black Knight CEO Anthony Jabbour. "One thing is certain, though: the regulatory and operational issues this situation presents are significant. Our clients are already working to assist consumers under the new regulatory requirements of the CARES Act, and will be required to make additional changes to effectively deal with other rapidly growing business challenges."
"Many aspects of the real estate and mortgage process, including property showings, listings and sales–as well as critical services, such as inspections and appraisals–are already being affected due to social distancing," Jabbour says. "Disruption to many necessary aspects of real estate closings, including the fact that many county recorder offices are now closed, is exacerbating the issue. Market and rate volatility are bringing additional uncertainty to the housing market, home affordability, refinance incentive and portfolio retention risk. More than 10 million Americans have filed for unemployment in the weeks since COVID-19 was labeled a pandemic."
"These rising unemployment rates have already resulted in a surge of COVID-19-driven forbearance requests and associated operational challenges, and increased mortgage defaults are likely. Further, as potentially millions of Americans seek forbearances from their mortgage lenders, servicers will ultimately wrestle with many billions of dollars in principal and interest payment advances that need to be made to investors every month."