The critical defect rate reached 1.89 percent in the third quarter of 2018, an increase of 11 percent, compared with 1.71 percent defect rate reported in the second quarter.
It's the second highest critical defect level since the TRID rule went into effect in October 2015, according to the "ARMCO Mortgage QC Trends Report" from Aces Risk Management Corp. The latest report covers the third quarter of 2018 and provides loan-quality findings for mortgages reviewed by ACES Audit Technology.
[caption id="attachment_11071" align="alignleft" width="250"]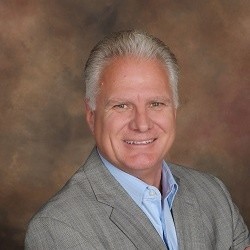 McCall: 'Lenders are still dealing with the quality issues that result from downsizing.'[/caption]
"You can tell a lot about a market from the percentage and distribution of critical defects," said Phil McCall, president and COO of ARMCO.  "In Q3 2018, defect activity indicates that lenders are still dealing with the quality issues that result from downsizing."
The report's noteworthy findings in the third quarter 2018 report include the following:
Critical defects attributed to loan package documentation spiked almost 23 percent over the previous quarter, and the fourth consecutive quarter to see a significant increase in this category.
The number of defects attributed to the income-employment category dropped almost in half, to 12.5 percent from 22.73 percent in the previous quarter.
FHA loans accounted for a disproportionate number of critical defects, comprising 28.20 percent of originated loans in the benchmark, but accounting for 49.55 percent of loans with critical defects.
The Q3 2018 Trends Report revealed that the categories of Credit and Liabilities each increased moderately, and the percentage of property appraisal-related defects reached its highest point of the year.
"This aligns with lower overall production and compressed margins, two key components of a hyper-competitive market," said McCall. "In an effort to win market share, investors often become more aggressive by expanding eligibility guidelines, while originators try to make up for declining volume by submitting loans of lower than usual quality."