Pinwheel, a startup offering an application programming interface for payroll data, has raised $7 million in seed round funding. So reports TechCrunch.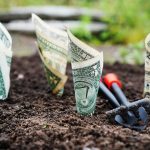 Co-founder Kurt Lin said Pinwheel's technology could be especially helpful in verifying income when applying for mortgages, a process that is traditionally still cumbersome.
Josh Kopelman at First Round Capital, one of two firms investing in the round, said it was specifically mortgages and other lending applications for the technology that drew him to the business.