The SEC has agreed to settle its civil case against upstate New York developer Robert C. Morgan without seeking a fine. So reports Buffalo News.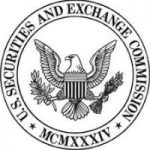 The proposed settlement cites Morgan's sale of more than $60 million in real estate to pay back investors.
Morgan continues to face a criminal case from the U.S. Attorney's Office, which has charged him and three others with mortgage and insurance fraud in a 114-count indictment. All have pleaded not guilty.