Lee Farkas, who was chairman and majority owner of the Florida mortgage firm Taylor, Bean and Whitaker, has been granted release from prison nine years into a 30-year sentence. So reports the Orlando Sentinel.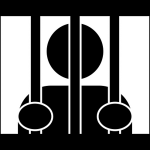 Farkas's company shuttered during the financial crisis after a $3 billion fraud that cost the jobs of 2,000 employees and also brought down Alabama-based Colonial Bank, then the sixth-largest bank failure in U.S. history.
Farkas was released on compassionate grounds due to the coronavirus pandemic.