The Department of Justice has hit James B. Nutter & Co. with a civil lawsuit claiming improprieties in the Kansas City home lender's reverse mortgage business. So reports the Kansas City Star.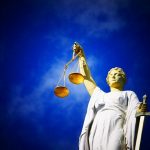 The DOJ claimed that James B. Nutter & Co. inflated its loan production by forging signatures and employing unqualified underwriters.
Lawyers for the company called the allegations unsubstantiated.