A Florida man has been charged with conspiracy, bankruptcy, and wire fraud, facing decades in prison if convicted. That's according to federal prosecutors.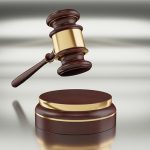 James Lee Clark, who is 59, is accused of conspiring with his paralegal to defraud Fannie Mae and other mortgage companies.
Clark, who was a licensed attorney, also allegedly defrauded his clients out of about $1.3 million from 2012 to 2017.