Former Wells Fargo CEO John Stumpf will have to pay a $17.5 million fine for running the bank while it opened millions of fake accounts. So reports USA Today.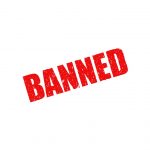 Under the resolution in a case brought by the federal Office of the Comptroller of the Currency, Stumpf is also banned from working for a bank.
The regulator unveiled charges as well against five additional former Wells Fargo senior executives and disclosed settlements with two other execs in the case, which involves alleged wrongdoing between the early 2000s and October 2016.