[caption id="attachment_15356" align="alignright" width="255"]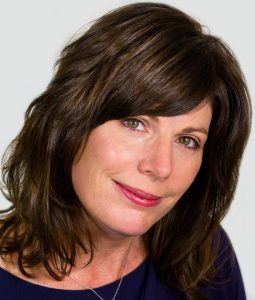 Chris Harrington, President and Co-Founder of Usherpa[/caption]
Few marketing departments have the bandwidth to produce localized and targeted content in-house. Loan officers (LOs) don't have time either—yet experience and data show that tailored content is what LOs need to thrive for the long term. "Personalization can deliver five to eight times the ROI on marketing spend, and can lift sales by 10% or more," according to marketing analytics firm McKinsey, as reported by the Harvard Business Review.
The Art and Science of Content Marketing
Data show that the more you can target your messaging to specific demographics, the greater effect it will have—just ask Amazon, the reigning champion of personalized marketing. The messages that resonate best are the ones that speak directly to the wants and needs of the recipients.
Customized content establishes an immediate connection with potential leads. But more than that, it supports the customer relationship throughout the loan process by keeping customers informed and engaged. It then stays with them long afterward, offering relevant local market updates and maintaining a personal connection in recognizing milestones, such as birthdays and loan closing anniversaries.
Engaging customers with regular communication that resonates is what really drives repeat business and referrals—and this extends to real estate partners as well. At its core, personalized and curated content builds trust. Maintaining this conduit long after deals are finalized helps ensure LOs stay on the radar as respected, lifelong trusted advisers.
The best targeted content recognizes the differences among all the customers in the loan officer's database (and their business partners too). What's important to a first-time home buyer in a hot market is vastly different from a repeat loan customer who's lowering their interest rate or moving up to a larger home.
And the more you can localize your content, the better. For example, in my past 25 years of working in automated content marketing for the mortgage industry, I've found 57% of loan customers repeat when they receive ongoing relationship-based content marketing. In addition, prospects on a targeted, relevant campaign convert 46% more than prospects not being contacted.
Authentic Intelligence Means Never Missing an Opportunity to Connect
Utilizing customer data effectively is the key to their engagement—and it's definitely not all business. My company's analytics show that if we deliver a friendly email on someone's birthday, it has north of a 50% open rate.
Sending customers personalized notes and impactful information about their city is effortless when it's automatic, which is where data intelligence comes in, a.k.a. Authentic Intelligence—which harnesses the still-limited powers of artificial intelligence in marketing to achieve bulletproof relationships.
Authentic Intelligence differs from artificial intelligence in that humans apply their discernment, intuition and good sense to the data gathered by technology. As Barry Trailer at Customer Think puts it, it's the difference between getting that generic sales pitch on LinkedIn that was obviously bot-generated, versus an email inquiry that clearly specifies why the sender is contacting you and how they've considered your particular needs before reaching out. The former example is irritating, time-wasting and immediately deleted. With the latter, you actually pause to read and consider.
For mortgage professionals, authentic intelligence applies the proper algorithms for the customers they've targeted in their database. It thereby creates an informed marketing strategy with the contacts' location and personal details so that the localized content is meaningful to those targeted customers and builds trust.
With authentic intelligence as the backbone of content marketing initiatives, personalized content that's relevant to the customer lifecycle is delivered. It should have all the various scenarios covered (changes in the local market, interest rate environment, or customer lifestyle, to name a few).
Meanwhile, B2B-focused campaigns help LOs cement successful partnerships, such as a monthly newsletter containing relevant realty information that helps partners build their business and stay up-to-date with industry and market trends, such as local housing statistics.
Wide-reaching campaigns can be designed around specific customer types and demographics. While email and social content are primary avenues of communication, direct mail remains viable: What's most effective is all three combined in campaigns targeted to the contact at the right time and the right place and delivered automatically.
According to a 2019 study conducted by the U.S. Postal Service in partnership with the Association of National Advertisers, coordinating direct mail and digital services increased response rates by 63%. As we have found in our automated mortgage marketing, adding direct mail increases repeat customers by 2.5 times.
Delivering custom, consistently engaging content for the lifetime of a customer is no small feat, but the good news is there are useful resources and tools available for mortgage industry professionals that save time and get results—while providing peace of mind that opportunities to maintain personal connection are never missed.
Chris Harrington is President and Co-Founder of Usherpa, a Customer Relationship Management / Relationship Engagement Platform that empowers and mortgage lending professionals with intuitive automated marketing, engagement tools and customized content. She has more than 25 years experience in high-tech real estate and mortgage relationship management, developing state-of-the-art CRM platforms combined with automated content marketing services.