Jason from California asks: "In my 20 years as a loan officer, this has been the weirdest year. What do you think the rest of this year is going to look like from a production standpoint? Will the refinances continue? Will the purchase market collapse as it did the last recession?"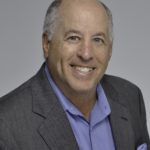 Dave: I think everyone would agree that this year has been the "weirdest" year anyone has ever seen–in this industry or throughout the world. I personally feel like we have been living in a Twilight Zone movie. Not only has life changed for everyone, business has changed in so many ways. Some industries which I will call "essentials" have thrived and others have been devastated.
Specifically addressing our industry, thus far we seem to be one of the lucky industries–if you can call anyone lucky in today's environment. Not only has the purchase market been stronger than most would have predicted, but we have had an ample flow of refinances to keep us plenty busy.
Getting to your questions, the two last questions are actually related. The weaker the purchase market gets in the coming months, the more likely rates will stay very low and perhaps get a bit lower. Therefore, the refinances will be with us for quite some time. However, just because the purchase market continues to perform above expectations does not mean that rates will rise if other sectors of the economy continue to falter or recover slowly.
In this case we had a nuclear shock to the economy and while many are expecting a quick and robust rebound, it is hard to envision that the damage will be repaired overnight. I have previously described the shock as a light switch going off. But the recovery is likely to be more like a dimmer that gets brighter in increments. The question is how fast these increments will be. What does that mean for our business and especially the purchase market?
In order to surmise what will happen in the future, we need to understand what has happened in the past. What we know is that the economy went off like a light switch. We also know the purchase market was very strong going into this shock.
This was quite different than the recession of 2008, in which the market was hot going in and accompanied by serious over-building in many areas. The result was that a great percentage of the population was over-leveraged and soon became underwater. Today, the average homeowner has equity in their home and there has been under-building for many years, which means that there is a shortage of listings versus demand.
This does not mean that the recession will not hurt real estate. But, with more demand than listings, super-low rates and equity rich owners, real estate is not only in a better position to weather this recession, but to help lead the economy out of the recession. I can't predict if real estate sales will fall 10% year-over-year or actually grow this year.
Either way, there will be plenty of business for those who are not completely focused upon refinances. We may have to go after that business in a different way, especially with more agents working out of their home. Social media, video calls and added value to your sphere will be the key to success in this "weirdest" year.
Dave Hershman is Senior VP of Sales of Weichert Financial. He has published seven books, as well as hundreds of articles and is the founder of the OriginationPro Marketing System and Mortgage School. His site is www.OriginationPro.com and he can be reached at dave@hershmangroup.com.