Several loan officers have written to me and said: My pipeline is the largest it has been in a year. I thought it would be easy to get things closed, but it seems like everything is backed up–from appraisers to underwriters. I feel like I am drowning and can't market. Please help!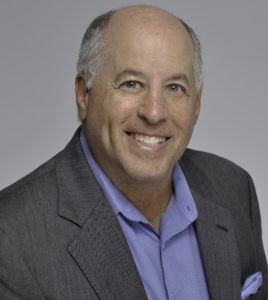 Dave: We have witnessed a surge in calls for help and complaints from several loan officers in the past several weeks. I have been in this industry for almost 35 years and it never changes. Rates go down and we get a boom.
But, loan officers many times do not see the big picture, so they don't change their expectations. If your pipeline doubles from one month to the next and so does every other loan officers' pipeline, what is going to happen? Big time back-ups. So, you must adjust expectations.
The key to getting more referrals is exceeding expectations. If the processing time for a refinance is 50 days and you tell a client 40 days, you will never exceed expectations. If you tell that same customer that it will take 60 days to process and get to closing, you have a good chance of exceeding expectations. That is the same timeline, but you are setting a different expectation.
There are also other adjustments that can be made–for example, letting your clients know how busy things are and if they don't come up with their documents quickly, others will get in the door ahead of them. In this way you are creating a big-time sense of urgency.
Now let's focus on the second part of your issue: keeping up your marketing while getting your loans closed. Many will advise getting an assistant so you can market. In my experience, assistants will help you close more loans. However, they usually become part of the application process–between a loan officer and processor. Working on the administrative side, they don't solve the marketing issue when you get really, really busy. So, what solves it? It is a matter of opening your eyes wider.
When you open your eyes wider you will see opportunities within your pipeline to market. You must set up systems to help you do exactly that. These opportunities are everywhere, but we get so narrowly focused upon getting the deals closed (a good focus), we don't see the opportunities right under our noses.
The good news is that if you can train yourself to see the opportunities, they take little time because you don't have to change directions to market. Even better, marketing within your pipeline costs nothing. You can even train assistants to help you in this regard.
So, what are these opportunities? Stay tuned for some examples during our final segment.
Dave Hershman is Senior VP of Sales of Weichert Financial. He has published seven books, as well as hundreds of articles and is the founder of the OriginationPro Marketing System and Mortgage School. Visit www.OriginationPro.com and reach Dave at dave@hershmangroup.com.