The housing market was on fire last year due to the historically low mortgage rates in our country. According to a recent Forbes report, experts anticipate that buyer demand will be high in 2021 too.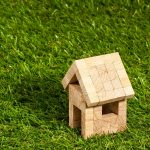 Mortgage loan originators need to make the most of this situation. Here are some of the best possible strategies originators can use to drive business growth.
Take the help of content marketing
You have to attract and build trust with first-time visitors so you can turn them into potential customers and eventually leads. You want them to feel comfortable sharing their contact information. This is why you need to create quality content on your website.
Keep your content updated by answering the frequently asked questions about the mortgage industry or its recent updates (if any). You can also include videos and infographics to engage visitors in quick and easy way. But, make sure your content is unique so that people find it memorable and view your website as a reliable source of information.
Get savvy with social and share your successes
A report by Statista reveals that social media users in our country are likely going to exceed 257 million by 2023. So, you need to establish your social media presence and improve it to connect with potential customers.
Post your content on social media regularly and keep it short and crisp. Try to be interactive with your viewers by promptly responding to their messages or comments. Also, you can share your success stories by posting photos with your customers once deals are closed.
Build a strong network
Creating a strong and efficient network can help you drive your business forward. So, you need to build connections with lenders, brokers, loan officers, and other originators too.
You can meet them once or twice a month to discuss the recent updates in the mortgage industry. Try to learn from them to keep yourself up-to-date with the best practices in the industry.
Conclusion
A crucial element in all these efforts is honest. It is always the best policy. Be honest with your clients. It will help you to build trust with them and they might refer you to their friends and family. Try to build relationships with them by wishing them well on their birthdays, anniversaries, or any other special occasions.
Phil Bradford is a financial content writer and an enthusiast. He has expert knowledge about personal finance issues and he is a regular contributor of Debt Consolidation Care. His passion for helping people who are stuck in financial problems has earned him recognition and honor in the industry. Besides writing, he loves to travel and read books.