The Learning Center
Our Learning Center ensures that every reader has a resource that helps them establish and maintain a competitive advantage, or leadership position. For instance, loan originators and brokers will have one-click access to resources that will help them increase their productivity. Search topics by category and keyword and generate free videos, webinars, white papers and other resources. If you would like to add your content to the learning center, please click here or email Tim Murphy at tim@themortgageleader.com.
Sachet Naik
Mortgage borrower are benefitting from the strong economy—if a recent survey is any indication.
The pre-sale inventory foreclosure ratein the U.S. is 0.59 percent, the lowest level in 15 years, and the number of mortgages in active foreclosure is a modest 303,000.If the current rate of decline continues,the market could achieve the 2000-2005pre-recession averageearly in the third quarter, according to Black Knight's first look May Report. Foreclosure pre-sale inventory rate dropped 3.3% in May, on a month-over-month basis, and it fell 28.65 percent year-over-year.
The second lowest total of foreclosure starts in 17 years—44,900—was recorded last month.That's a drop of 8.92 percent on a month-over-month basis and a decline of19.53 percent on a year-over-year basis.
Black Knight Inc.'s first look Report is a snapshot of month-end mortgage performance statistics gleaned from loan-level data derived from a majority of the national mortgage market.
Also, for the fifth consecutive month delinquencies declined, due to continued post-hurricane improvement.Delinquency improvements in hurricane-affected areas offset slight increases in non-affected markets in May, which dropped the national delinquency rate to its lowest level in 15 months.
The total U.S. loan delinquency rate, or loans 30 or more days past due, but not in foreclosure, is 3.64 percent. Month-over-month loan delinquencies dropped0.84percent; and year over year, they fell 4.08 percent.
The number of properties that are 30 or more days past due, but not in foreclosure, is​ 1.87 million, a decline of 18,000 on a month-over-month,and a decline of 60,000 on a year-over-year basis.
The number of properties that are 90 or more days past due, but not in foreclosure is ​568,000, representing on a month-over-month decline of 30,000, and a year-over-year change of plus 6,000.
The number of properties in foreclosure pre-sale inventory is ​303,000, a drop of 11,000 on a month-over-month basis; and a decline of -118,000 year-over-year.
The number of properties that are 30 or more days past due or in foreclosure is 2.17 million, a month-over-month drop of 28,000and a year-over-year decline of 177,000.
A look at the best and worst-performing states, according to Black Knights May 2018 performance statistics.
Top 5 States (by Non-Current Percentage)
Mississippi
9.49%
Louisiana
7.47%
Alabama
6.56%
West Virginia
6.27%
Florida
6.07%

Bottom 5 States (by Non-Current Percentage)

Minnesota:
2.29%
Washington:
2.22%
North Dakota:
2.21%
Oregon:
2.12%
Colorado:
1.90%

 Top 5 States by 90+ Days Delinquent Percentage 
Mississippi:
2.94%
Florida:
2.55%
Louisiana:
2.05%
Alabama:
1.90%
Texas:
1.68%
 

Top 5 States (by 6-Month Improvement in Non-Current Percentage)

Florida:
-40.00%
Texas:
-25.99%
District of Columbia:
-21.14%
Louisiana:
-20.25%
New Jersey:
-17.43%
 Top 5 States by 6-Month Deterioration in Non-Current* Percentage
Alaska:
-2.30%
North Dakota:
-5.32%
Montana:
-8.80%
Maine:
-10.18%
Delaware:
-10.47%
Read more...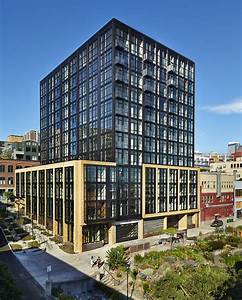 Greystone, a commercial real-estate lending, investment, and advisory company, ranked No. 1 in small loan production in the delegated underwriting and servicing program from Fannie Mae in 2018. With $3.9 billion in Fannie Mae loan origination volume, Greystone ranks sixth overall, which includes affordable housing, green, market rate and small loans.
In specialty areas of multifamily financing, including green loans and affordable housing, Greystone also ranks in the top 5 of producers for 2018. Greystone produced the second-highest amount of green loans via Fannie Mae, and the third-highest amount of affordable housing loans on Fannie Mae's platform last year.
[caption id="attachment_9444" align="alignleft" width="200"]
Rick Wolf[/caption]
"Greystone is fully committed to the success of Fannie Mae's mission-driven and innovative financing platforms, and we are thrilled to be their largest producer for small loans, representing hundreds of transactions," said Rick Wolf, head of Greystone's small loans platform. "We look forward to continued collaboration with Fannie Mae as the workforce housing sector, a bulk of the small loan market, gains even more spotlight for its critical role as much-needed rental housing for millions of Americans."
Fannie Mae's small loans program includes financing from 5 to 30 years and up to $3 million nationwide or $5 million in certain eligible markets, with both fixed and variable rate options available.
"We congratulate Greystone on their position as our top small loans producer and commend their team for their hard work and dedication to partnering with Fannie Mae," said Michael Winters, vice president of lender relationships, structured transactions, and small loans at Fannie Mae.
Read more...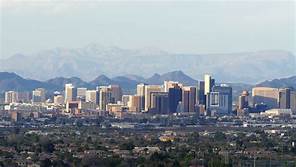 3650 REIT has funded a $27.5 million senior construction loan to Greenlight Communities for the development of a 252-unit affordable multifamily project in Phoenix. Churchill Commercial Capital, a commercial mortgage bank in Phoenix, was responsible for arranging the financing.
"3650 REIT understands our business plan and provided us with a highly attractive financing solution that will help bring this much-needed project to completion," said Pat Watts, partner at Greenlight Communities.
The multifamily project will be one of the first new developments to offer affordable rents. It will feature an innovative, modern design with a focus on in-demand amenities, including onsite management, gated parking, parcel storage, a pool and a fitness area.
"This loan aligns with our strategy of providing short-term, fixed-rate capital to high-quality sponsors with strong projects in markets that we believe exhibit compelling growth prospects," said Jonathan Roth, co-founder and managing partner at 3650 REIT.
3650 REIT provides fixed-rate bridge and long-term financing solutions to commercial real-estate investors.
Read more...