For mortgage lenders there is a big battle to be one of the first people to reach a potential borrower. That's because statistics show that 88% of consumers go with the first or second lender they talk to. That's no surprise, how often do consumers really want to have a one-hour conversation regarding the same financial topics. Especially millennials.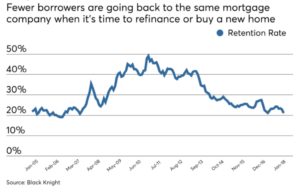 According to Mike Eshelman, Head of Consumer Finance for Jornaya, recent MBA statistics show that the servicer recapture rates have fallen 17%. He quotes Marina Walsh, the MBA's VP of Industry Analysis and Research, as saying that only one in five borrowers who are looking to refinance or buy a home will use the same servicer.
Current strategies to compete for the consumer include:
Getting a lead from a credit trigger – problem here is that the consumer might have already filled out a loan application with someone else and the credit bureau is selling the same lead to other people. Are you really going to be the first or second lender?
MLS Listing Alerts – the borrower is already talking to a realtor, who is likely to refer them to a loan officer they know and consistently work with
"In the Money" models – usually used for refinancing on portfolios
Call, text, email, direct mail and retargeting – this can be expensive and can cause customer dissatisfaction.
Lenders are forming real estate partnerships for referral business ( Zillow/Zillow Home Loans; Opendoor/Movement Mortgage/VIP Mortgage; Quicken/Rocket Mortgage).
So why are servicers having such a hard time? The potential problem is that these tactics are either reactive or just very general in nature. Also, the top of the sales funnel seems to have moved. Now that companies like Jornaya can identify online search habits of consumers the funnel moves to when borrowers are thinking about taking out a new loan, not when they trigger a lead. According to Jornaya, borrowers start shopping online 171 days prior to filling out an application, they go to an MLS site about 71 days prior and pull credit 68 days prior.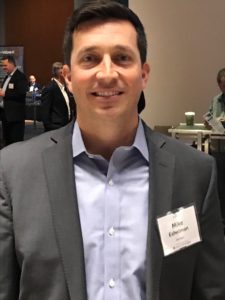 Ellie Mae statistics show that 95% of consumers start their search online. Yet on average 5% of web visitors completed an application online. This means there is a large number of potential borrowers online but not fully engaged.  Jornaya looks for signals that a borrower might be "in market" by monitoring their behaviors across the consortium of participating partners across their 35,000 website network. This data is then supplied to lenders and servicers to help increase retention rates and origination efficiency.