In the first of a series of remote events put on by the Mortgage Bankers Association, FHFA Director Mark Calabria announced new guidance on borrowers in forbearance.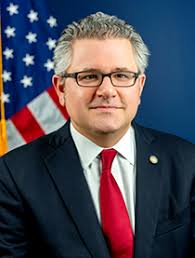 "The FHFA has directed the enterprises to issue new guidance that borrowers in forbearance who are making their payments should be treated as current when it comes to refinancing their loans or buying a new home." he said. Utilizing data at its disposal, the FHFA was able to determine that one-third of borrowers in forbearance are still making payments. Some borrowers just wanted forbearance as an option. The FHFA doesn't want to penalize these borrowers who are, in fact, current.
In addition, borrowers who come out of forbearance and make three consecutive payments are now eligible to refinance their loans or to make another purchase. Those that fully reinstate, and pay back in full, the amount of the payments missed will be treated like they were never in forbearance. Under the previous model, borrowers had to wait a year after they are out of forbearance. It is still expected that most borrowers will resume payments with some kind of payment deferral options.
The FHFA has also, for the first time, given the enterprises the option to buy mortgages in forbearance and enabled the FHLBs to accept payment protection loans as collateral for money they can loan to their members.
Today's modifications come on the heels of last week's changes. Last week, the 60-day suspension on foreclosures and evictions was extended until June 30th.  Also last week, some confusion in the marketplace was cleared when the FHFA said that there would be no lump sum payments required when forbearance ended and that homeowners who can return to making normal monthly payments were given the option of paying the amounts missed under forbearance when they sell or refinance their home (which might make people think twice about a future refinancing). "This simplifies things for the borrowers and makes things easier for the servicers," Calabria said.
FHFA has also worked with Fannie Mae and Freddie Mac to make forbearance available to renters. "We have made forbearance available to multifamily owners and we mandated that tenants cannot be evicted for non-payment of rent during the owner's forbearance period," Calabria said.