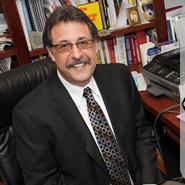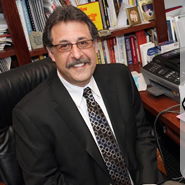 Dear Brian,
I am having challenges getting buyers who I am pre qualifying to share accurate information with me. Any suggestions?
Tammy P
Detroit
Dear Tammy,
Thanks so much for writing in and asking your question. Of course, every originator including me has struggled with this question. Take a minute and think about our job when we are first meeting or speaking with client." Hi How are you ? How's your credit? How much do you make? How much money do you have in the bank?" It's awkward at best and very scary for most buyers. So, let me share some ideas and suggestions with you. There are a number of areas to focus on.
How Are They Finding You?
When clients are referred to you from a professional they trust, such as an agent, attorney, financial planner or accountant they are often more likely to already have a degree of comfort with you. This is the same with clients referred by their friends or family. But there is also another way to establish trust and creditability and that is by using the media. Many of my clients find me from articles I have written or tv and radio appearances.
Do They Understand Your Role and Why It's Important to Get Pre-Approved?
It's important that the client understands that they are going through this process, so they know what programs are best for them and what their options are. They will also need to know what their own comfort levels are for out of pocket cash and monthly payments and that all starts with your conversation getting pre-approved.

Is the meeting by phone, in person or a video call?
I may be old-school, but I always prefer to meet with my clients in person. If they are out of state, or not able to come in, I like to arrange a skype or join.me call so we can actually see each other. Talking to a faceless person on the phone is scary, because they can't see your expressions or exactly what you are intending to get across. The benefit of in person meetings is often your ability to have them get to know you and this leads to referrals!
Would You Give Me a $1,000 Question?
When all else fails, I will ask them the $1,000 question. I ask them if they would give me 1000 dollars if I promised to never give it back. There is usually a pause on their part as they try to process this question.
I then go on to explain that if they go out and don't get pre-approved they risk losing $1,000. If they go to contract and their mortgage is not approved, they will have spent $500 for an appraisal and another $500 on other inspections. This money will not be refunded since services were performed.
Besides, getting pre-approved allows the seller to know that they are able to move forward and will likely help them get their offer accepted. This is also important to explain to your prospects.
This usually breaks the ice and allows them to understand that this is an important starting point for purchasing a new home.
Tammy, I hope this helps and gives you some ideas you can implement right away.
If you have a question in an upcoming Ask Brian column please send them to me at  brian@loanofficertips.comwith the Subject line Ask Brian Article
About the Author: Brian Sacks is a branch manger and originator with HomeBridge Financial in Owings Mills Maryland. He is also the author of 48 Proven Ways To Immediately Close More Loans https://briansacks.samcart.com/products/48books—tml/and the founder of http://toporiginatorsecrets.com