New U.S. home construction grew at a seasonally adjusted annual rate of 1.67 million units last month, a 5.8% increase over November and the strongest pace in 14 years. So reports the Associated Press.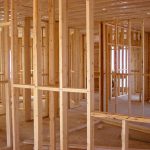 Overall, 2020 saw construction start on 1.45 million units, a 4.8% annual increase and the fastest clip since a total of 1.8 million units in 2006.
Nancy Vanden Houten, lead U.S. economist at Oxford Economics, projected that the rate of housing starts would cool in 2021.