Description
Hometap, soon to launch its data-driven, home equity investment platform, has secured $12 million in a Series A funding round, led by G20 Ventures. The round, which closed April 20, 2018, was joined by previous investor General Catalyst and American Family Ventures, the venture arm of AmFam Insurance, and Pillar, establishing a strong syndicate with deep experience in consumer, fintech, and large-scale financial services.
Hometap provides near-immediate access to funds for homeowners to address important financial needs or to pursue future opportunities. Today's homeowners have large portions of their net worth locked up in the equity they hold in their homes, however, the ability to tap into this equity in times of need has historically been very limited. In addition, the company provides its investors access to the U.S. residential real estate market where homeowners hold roughly $14 trillion in equity. Hometap offers accredited investors the ability to participate in an asset class with low correlation to the U.S. stock market and a strong hedge against inflation, while also allowing homeowners to retain control and responsibility for their homes.
With this capital, Hometap will continue to build out its home investment platform and data science capabilities, and further extend its initiatives to educate homeowners.
"Many American homeowners are house rich and cash poor. Our mission is to help make homeownership less stressful and more accessible. For many, the ability to tap into a portion of the home value that has accumulated will be a welcome alternative to further borrowing or a complete sale of the home," said Jeffrey Glass, CEO of Hometap. "Having the financial support of this group of investors will help us execute on our vision of creating a world where homeowners have more choice, more opportunity, and more control over the equity in their home."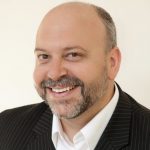 "Jeff  and his fantastic team at Hometap really have their hands on the levers of what we believe will be a whole new capital class," said Mike Troiano, partner of G20 Ventures.
"The median American household has 69% of its total assets tied up in home equity," said Drew Aldrich, principal at American Family Ventures. "Hometap has created a scalable model to provide equity liquidity for homeowners allowing them to buy, own, control, maintain, and sell their property as they have historically done."