While initial claims for unemployment insurance came in at 1.5 million for the current reporting week (June 6), representing a decline of 350,000 from the previous week's level, there have still been more than 44 million unemployment insurance claims filed over the last 12 weeks.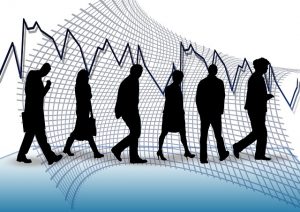 The initial claims figure has trended downward for 10 consecutive weeks from its peak of 6.9 million on March 28. However, "this number still remains at historically elevated levels and continues to illustrate the unprecedented degree of labor market disruption being registered via reduced economic activity and falling consumer confidence due to the ongoing COVID-19 outbreak," says Doug Duncan, Chief Economist at Fannie Mae.
Meanwhile, continued claims fell by 340,000 to just under 21 million for the week ending May 30 (this number is reported with a one-week lag relative to initial claims). "While down from its all-time high of 25 million on May 9, this number still represents about 14% of the workforce," Duncan notes, adding that continued claims represent the cumulative number of persons claiming unemployment benefits at a point in time and is therefore a better, though still imperfect, measure of the total extent of joblessness in the economy.
Additionally, as of May 23, states reported processing more than 10 million continued claims for benefits from emergency compensation programs enacted through the CARES Act. This 10 million figure is not already included in the regular continued claims number. "These expanded programs provide benefits to persons normally ineligible for unemployment insurance or those who have exhausted regular benefits" Duncan notes.
The states/territories with the highest insured unemployment rates:
• Maine (26.9%)
• Nevada (24.3%)
• Michigan (21.7%)
• Hawaii (20.1%)
• Puerto Rico (19.0%)
The national figure for the corresponding week was 14.6%.