December saw a strong improvement in the national delinquency rate (down 3.75% from November and more than 12% from last year). At 3.40%, 2019 ended with the delinquency rate within 0.04% of the record low set back in May.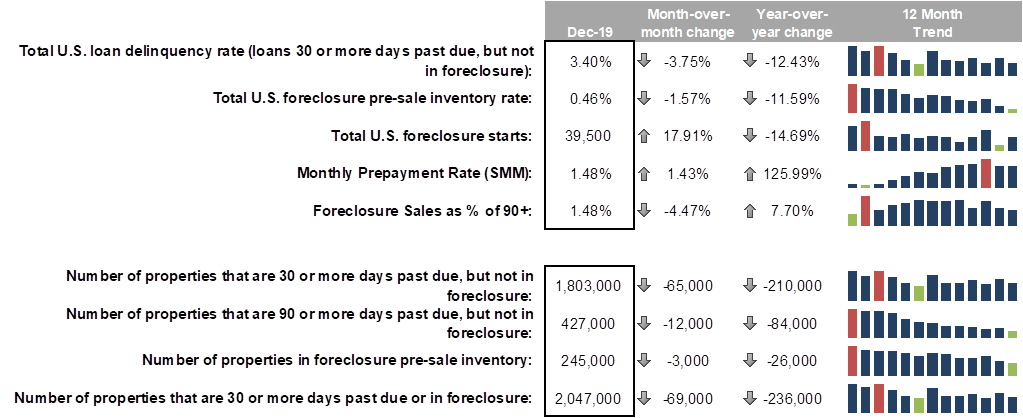 The foreclosure rate fell again in December to reach a new 14-year low, and in fact, the lowest on record outside the final five months of 2005. At 0.46%, the national foreclosure rate is now down almost 12% year-over-year. Just 245,000 loans remain in active foreclosure.
There are now 2,047,000 loans in some stage of delinquency (30 or more days past due or in active foreclosure). This is down 236,000 from the same time last year and marks the lowest year-end volume since the turn of the century.
After 19% drop in November, prepayment activity ticked up slightly, rising 1.43% for the month. This suggests that the recent leveling off of interest rates has had a flattening effect on refinance activity. Even so, prepayments are still up 126% from this time last year.
The full Mortgage Monitor report will be released on Monday, February 3rd.