While mortgage rates slumped last week to their lowest level since October, market observers say that perpetually low rates have both pros and cons for prospective home buyers. So reports MarketWatch.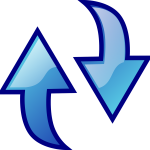 The average on the 30-year fixed-rate mortgage was 3.6% for the week ended January 23, down from 3.65% a week earlier, according to Freddie Mac. That's only a quarter of a percentage point above the all-time low.
"Falling mortgage rates can help incentivize homeowners to sell their home and purchase a different home, but persistently low mortgage rates can have the opposite effect," writes First American chief economist Mark Fleming. That's because homeowners sitting on historically affordable mortgages may have less to gain by selling their homes. Indeed, according to the National Association of Realtors, housing inventory fell to a 20-year low in December.