If Quicken Loans goes public this year, its valuation will be in the tens of billions of dollars, making it one of if not the biggest initial public offerings in 2020. So reports The Detroit News.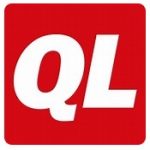 According to a CNBC report, citing sources, Quicken Loans has filed a prospectus confidentially and could have its IPO as soon as July.
The company's billionaire owner and founder, Dan Gilbert, was hospitalized last year with a stroke.
A spokesperson for the company said it "is continuously looking for new ways to invest in and grow our business, while also contributing in significant ways to our home communities."