While the U.S. economy is on an upward path, it remains in a "deep hole" and could be hobbled by an uptick in COVID-19 cases, according to New York Federal Reserve Bank President John Williams. So reports Reuters.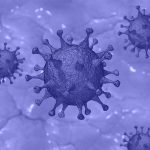 "The very large rise in COVID cases recently clearly puts a question market on the ability of the economy to weather this period," Williams told an interviewer. "I would expect the growth in the fourth quarter, and maybe into early next year to slow somewhat."
Williams said recent positive developments around vaccines were "positive signs" about potential growth in the next year and beyond.