"Record low mortgage rates are proving to be a powerful motivator and benefit for home buyers in an otherwise challenging time," says Mark Fleming, Chief Economist at First American.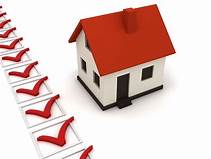 First American recently released it proprietary Potential Home Sales Model for the month of May 2020. Highlights of the report include:
Potential existing-home sales increased to a 4.92 million seasonally adjusted annualized rate (SAAR), a 6.2% month-over-month increase.
This represents a 46.5% increase from the market potential low point reached in February 1993.
The market potential for existing-home sales decreased 7% compared with a year ago, a loss of nearly 368,120 (SAAR) sales.
Currently, potential existing-home sales is 1.81 million (SAAR), or 26.9% below the pre-recession peak of market potential, which occurred in March 2004.
Market Performance Gap
The market for existing-home sales outperformed its potential by 11.5% or an estimated 565,580 (SAAR) sales.
The market performance gap decreased by an estimated 312,204 (SAAR) sales between April 2020 and May 2020.
"The early signs of a housing market comeback that appeared in mid-April, rising weekly purchase loan applications, continued to surge through May and into June. In fact, weekly purchase loan applications have now exceeded pre-pandemic levels," Fleming said.
"While the coronavirus pandemic continued to negatively impact the domestic and global economy in May, the market potential for existing-home sales rebounded from the April low point, according to our Potential Home Sales Model. In May, housing market potential increased to 4.92 million SAAR, a 6% improvement compared with April, but remained 7% lower than one year ago," Fleming said. "The two biggest drivers of the increase in May are slightly loosening credit standards, which allow more potential home buyers to qualify for financing, and the increase in house-buying power due to historically low mortgage rates."
Tight Credit Standards, Limited Supply Dampen Housing Market Potential
"In May, there were several forces holding back the market potential for existing-home sales. Lenders have tightened their lending criteria to account for the greater likelihood of forbearance and delinquency. Even though lenders eased credit standards slightly in May compared with April, tightening credit still had the largest year-over-year negative impact (565,340 potential home sales) on potential home sales," said Fleming.
Low Mortgage Rates Buoy Housing Market Potential
"Given these headwinds, the market potential for existing-home sales could have declined by nearly 930,000 sales. Yet, the 30-year, fixed-rate mortgage fell to its lowest level in nearly 50 years in May, boosting house-buying power by 15.3 percent relative to one year ago," said Fleming. "The increase in house-buying power resulted in a 354,000 increase in potential home sales, helping offset some of the impact from the credit and housing s
Mortgage Rates Expected to Remain Low Through 2021
"In the first week of June, many were concerned that the good news from the May jobs report would result in rising mortgage rates. While rates did jump up briefly, they have since fallen back to historic lows. The consensus among real estate and mortgage finance economists is that mortgage rates may fluctuate, but are likely to remain near historic lows through 2021," said Fleming. "Our Potential Home Sales Model indicates that even if mortgage rates climbed to 3.5 percent, all else held equal, the market potential for existing-home sales would decrease modestly from 4.92 million SAAR to 4.84 million SAAR.