–Homebridge Financial Services, Inc. (Homebridge), one of the largest independent mortgage lenders in the U.S., has completed phase one in the acquisition of the distributed retail mortgage banking segment of HomeStreet Bank, a wholly owned subsidiary of HomeStreet, Inc. (Nasdaq:HMST) ("HomeStreet"). Phase one of the acquisition includes the mortgage loan production branches and fulfillment functions in Washington, Oregon, and Idaho, including processing, underwriting and funding – and the hiring of related personnel. Phase two will include locations in California and Hawaii and is expected to be completed later this month.
This strategic acquisition is in line with Homebridge's core belief that in today's on-demand and digital economy, borrowers benefit the most by dealing with mortgage experts, not just algorithms.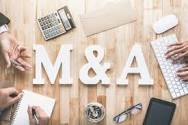 The acquisition of HomeStreet's home loan centers and related personnel raises Homebridge's profile to now include 241 retail branches throughout the country and increases its personnel count to 2,344 associates. As a result, Homebridge will now be among the top 10 privately owned, independent mortgage lenders in the country based on volume.
In addition to its robust branch presence, Homebridge operates two thriving wholesale divisions, REMN Wholesale and Homebridge Wholesale.
"With Homebridge's focus on customer satisfaction and a culture of growth and collaboration, we see the HomeStreet Mortgage team as a seamless fit," said Peter Norden, CEO of Homebridge. "We look forward to the opportunity to incorporate the HomeStreet Mortgage team into our leading retail mortgage platform."
HomeStreet first announced in February that it would seek buyers to acquire its stand-alone home loan centers and related mortgage origination personnel. Homebridge stood out from a group of qualified potential purchasers due to its strong focus on the end borrower, a commitment to the success of its internal associates, and a strong cultural fit.
"We are excited to bring together our high performing retail mortgage teams. We feel a deep alignment with the Homebridge vision and overall sense of purpose. We look forward to the opportunity to carry on our legacy as part of the Homebridge family," said Rose Marie David, EVP – Director of Mortgage Lending at HomeStreet Bank. David will be joining Homebridge as the EVP, Divisional Manager of the former HomeStreet mortgage team after both phases of the closing are complete.
Homebridge offers borrowers and the residential builder communities it works with an almost unparalleled array of mortgage products, including FHA, FNMA, and jumbo loans. It was cited as the clear leader by the U.S. Department of Housing and Urban Development for 203(k) in renovation mortgages in both 2017 and 2018, a subset of loans that can breathe new life into distressed or outdated properties. Homebridge's commitment to customer service in every aspect of the mortgage industry is tangible through its independent class-leading Net Promoter score, which is based entirely on customer feedback.