First-time homebuyer growth is turning a headwind into tailwind for the second-time homebuyer market. That's according to Genworth Mortgage Insurance's First-Time Homebuyer Market Report. The pool of potential second-time homebuyers increased for the first-time since 2008 to 8.3 million in 2019 and will grow by over three million in five years.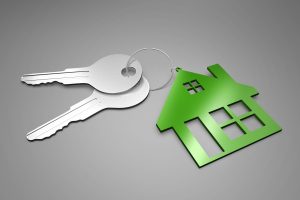 Meanwhile, first-time homebuyer market activity was strong in Q4 with 517,000 single-family homes purchased. That's up 6% from a year ago. First-time homebuyers reached 2.18 million seasonally-adjusted annual rate in Q4, their fastest pace since 2006.
The first-time homebuyer market is in the middle of a boom. A stronger second half pushed the first-time homebuyer market to a strong full year result of 2.09 million. For the third consecutive year, the number of first-time homebuyers exceeded 2 million, unprecedented in the past 26 years.
At the same time, the first-time homebuyer demographic is maturing. The aging of the Millennial population implies that the increase in first-time homebuyers over the age of 30 will likely lead to an overall increase in the number of first-time homebuyers in the 25-44 age group in the order of 580,000 first-time homebuyers over five years.
"The first-time homebuyer market offers important insights into the housing market, says
Chief Economist Tian Liu. "With 38% of home sales and 56% of purchase loans in 2019, it is a market too big to ignore. I see the trend toward more affordable homes by homebuilders and a historically large PMI market as two results of the boom in the first-time homebuyer market."