David Brickman, CEO of Freddie Mac since 2018, is stepping down on Jan. 8, 2021. He tendered his resignation recently. So reports The American Banker.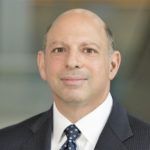 Michael Hutchins will replace Brickman on an interim basis. Hutchins is an executive vice president in Freddie Mac's enterprise's investments and capital markets division.
Brickman has been with Freddie Mac for 21 years. News of the resignation was noted in an SEC filing and Freddie Mac offered no additional details on the move.