Fewer foreclosures took place in the U.S. housing market last year than ever before, as federal and state relief measures in response to the coronavirus offset a deep recession. So reports BankRate.com.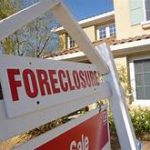 According to ATTOM Data Solutions, only 0.16% of all U.S. homes had foreclosure filings in 2020, compared with 0.36% the prior year and an all-time high of 2.23% a decade earlier.
Still, 2.15 million U.S. homeowners were 90 days past due on their mortgages, a 1.7 million increase in 2020, according to a separate report from Black Knight.