Doug Duncan, Fannie Mae Chief Economist, offered his thoughts on the Department of Labor's June 25, 2020 report.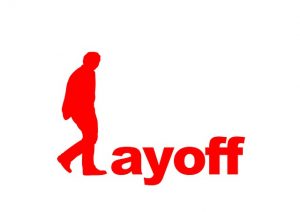 Duncan said the report "highlights that the labor market still faces a significant degree of disruption as a direct result of the ongoing COVID-19 outbreak. For the current reporting week (June 20), initial claims came in just under 1.5 million, a small decline from the prior week's level. Despite falling from a peak of 6.9 million on March 28, initial claims are still more than double the highest value seen during the previous recession. Furthermore, the pace of decline appears to have slowed in recent weeks. Over the last 14 weeks, more than 47 million unemployment insurance claims have been filed."
Duncan also said continued claims, or insured unemployment, remained at historically elevated levels, coming in at 19.5 million for the week ending June 13 (this number is reported with a one-week lag relative to initial claims). "While down from its all-time high of 25 million on May 9, the gradual decline in this figure indicates that the labor market is improving only incrementally, and the total extent of joblessness in the economy remains unprecedented."
Also, as of June 6, states reported processing close to 12 million continued claims for benefits available from emergency compensation programs enacted as part of the CARES Act. "This 12 million figure is not already included in the regular continued claims number, and is about 1.5 million higher than the prior week. These expanded programs provide benefits to persons normally ineligible for unemployment insurance or those who have exhausted regular benefits."
Lastly, the report highlights differences in regional labor markets as re-opening occurs unevenly. "For the week ending June 20, California showed the highest increase in initial claims, rising 46,000 from the prior week, while Oklahoma had the largest decline, falling 36,000 from the previous week. Meanwhile, for the week ending June 13, Oregon had the biggest increase in continued claims, rising 133,000 from the prior week, while California and Pennsylvania had the biggest declines, falling 188,000 and 155,000, respectively, from the prior week. For the week ending June 6, the states and territories with the highest insured unemployed rates were Nevada (22.6%), Puerto Rico (20.6%), Hawaii (18.3%), New York (17.8%), and California (17.3%). The national figure for the corresponding week was 13.9%."
The insured unemployment rate represents the fraction of the unemployment insurance-eligible workforce currently receiving benefits.