At MBALive, a remote event put on by the Mortgage Bankers Association, FHFA Director Mark Calabria underscored a point he has made numerous times over the last year.  "We need to reform our mortgage finance system for the fundamental reason that we didn't reform it after the last crisis. The root causes of the crisis, impudent credit risk backed by insufficient capital, were never fixed.
"Certainly the insufficient capital part still remains with us today. It's fair to observe that the federal government's role has only grown larger and that Fannie and Freddie are severely undercapitalized. The taxpayers are very much at risk of a potential bailout of our mortgage finance system."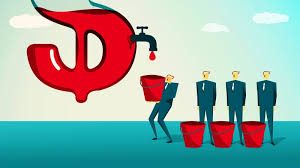 Calabria still feels that the law requires FHFA to put Fannie Mae and Freddie Mac in a sound and solvent condition. "I don't view this as a choice, the law is very clear. Capital is the foundation of financial stability. Any path out of conservatorship will be driven by the enterprises' ability to raise capital. Everything that has happened in the last few months underscores the need for Fannie and Freddie to be well capitalized and to operate in a safe and sound manner." The FHFA is expected to issue a re-proposed capital rule shortly.
Some recent steps have helped preserve that capital. The FHFA instructed Fannie Mae and Freddie Mac to keep mortgages with COVID-19 related forbearance in MBS pools for at least the duration of the forbearance plan.
"Allowing the borrowers to put the missed payments at the back end of the mortgage allows the enterprises to keep the loans in the MBS pools," Calabria says. "It would be extremely disruptive to the MBS market if we had to pull 6% of single-family loans out of MBS pools. We are hopeful that less than 5% of the foregone loans will go into any sort of modification because, if they do, we will have to take them onto Fannie and Freddie's balance sheet. We will have to issue debt and that certainly takes a lot of attention. In the third and fourth quarters we will see the echo effects of these forbearances have on the cash needs of Fannie and Freddie. In Fannie and Freddie's first quarter financials they took very large adjustments for loan loss reserves.
While Fannie and Freddie have capital issues, the non-bank seller servicers seem to have sufficient capital levels to weather their forbearance challenges.
Of total monthly servicing advances Fannie Mae and Freddie Mac are responsible for, roughly one-fourth, or $8B per month, rests with nonbank servicers. At a 6.25% forbearance rate, which is what the enterprises are seeing internally and the rate at which the forbearance numbers seem to have flatlined, this translates into $500M per month of non-bank incremental advance needs. This means the servicers' four-month obligation is about $2B.
According to Calabria, the FHFA's internal monitor of enterprise servicer balance sheets indicates that non-bank servicers' liquidity is a multiple of this number. "The FHFA has done stress testing for forbearance at different levels and we have the quarterly financial statements on 346 non-bank servicers," Calabria says. "We have a picture of the whole industry and the record level of refi activity will, in many cases, offer float that can be used to make the advanced payments for the foregone loans. We believe that in the 90% most likely scenarios we have a stabilized situation for the indefinite future."
To help servicer liquidity, the FHA instituted a four-month limit on servicers' obligation to advance principal and interest payments on loans in forbearance. This enables servicers to know the duration of their advance obligations. That said, servicers haven't been waiting on help from the FHFA. According to Calabria, a significant number have raised liquidity and are better now than they were two months ago.