As of May 12, approximately 4.7 million homeowners are in forbearance plans, up from a revised 4.5 million one week prior. That's according to recent data from Black Knight.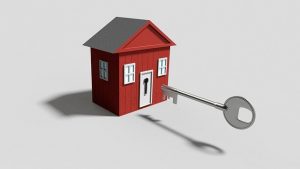 However, the pace of new forbearance plans has slowed considerably—there was an average net increase of just under 26,000 per day over the past week. That's a reduction of more than 85% of the rate in early April.
Using a momentum-based approach based on the one-week average and assuming an optimistic 10% daily decline moving forward, there would be 4.9 million loans in forbearance by the end of May (9.2% of active mortgages) and just under 5 million (9.4%) by the end of June.
A more pessimistic scenario, in which the two-week average rolls forward and the 10% daily decline doesn't manifest until June 15th, could result in as many as 5.4 million loans (10.1%) in forbearance by the end of the month, and nearly 6.3 million (11.8%) by the end of June.
Together, the 4.66M represent 8.8% of all active mortgages and more than $1 trillion in unpaid principal. Some 7% of all GSE-backed loans and 12.4% of all FHA/VA loans are currently in forbearance plans.