-more-->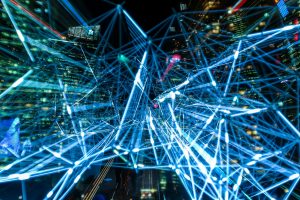 First American says the offering for lenders and servicers streamlines the review process, creates efficiencies and identifies risk. Xtent can be delivered via multiple channels, including an integration into existing tech stacks through an application programming interface (API).
It's also available as data-only, excel/CSV or PDF reports. It includes an at-a-glance summary with actionable alerts and analytics that indicates loan data inconsistencies which may need further review. This allows lenders and servicers to assess marketing candidates, commence origination of a new loan, define preemptive account management strategies or facilitate MSR transactions.
"Xtent will empower lenders and servicers to identify and match relevant data to the corresponding risk decisions," said Kevin Wall, president of First American Mortgage Solutions. "Instead of combing through multiple reports to find the right information, clients can have everything delivered in one customizable solution."
Xtent provides access to over 30 configurable data sources from which a client can select to include or exclude, such as title and lien information, ownership and occupancy, detailed property information, borrower financial/fraud risk and compliance risk alerts. By leveraging advanced artificial intelligence and machine-learning technology, combined with First American's title information repository and dozens of additional data sources, Xtent creates a comprehensive property data solution.
"With Xtent, the unique combination of property and borrower information can be assessed at first look, helping to reduce costs, identify portfolio characteristics, and streamline the entire loan review process, so lenders can make risk decisions with ease, efficiency and certainty," said Wall.
To see an interactive demo of Xtent, you can join the firm at the First American Mortgage Solutions hospitality suite at the Austin Convention Center, Level 3 Room 8A-C on Monday, October 28 from 7:30 a.m. - 6 p.m. and Tuesday, October 29 from 7:30 a.m. - 4 p.m.