!--more-->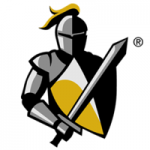 This decline was driven by January plan expirations, as was last week's. It is also worth remembering that these are three-month increment expirations, not the 12-month final expiration point that existed until the FHFA's announcement on Tuesday that borrowers in Fannie Mae and Freddie Mac forbearance plans may be eligible for an additional extension of up to three months.
In any case, as of February 9, there were 2.67M homeowners – 5% of all mortgage-holders – in active forbearance. This is the first time we've seen volumes below 2.7M since early April 2020.
Declines were seen across all investor classes. Plans among portfolio-held, and privately-securitized loans experienced the largest decline (-30,000 / -4.4%), followed by declines of 12,000 (-1.1%) and 6,000 (-0.7%) in active FHA/VA and GSE forbearances, respectively.
However, it bears repeating that overall improvement continues to be limited. Monthly declines have been averaging less than 2% since early December.
The FHFA extension changes the landscape, of course, as roughly 30% of the 907,000 existing GSE forbearances were previously set to expire at the end of March.
Should GNMA follow suit, and FHA/VA forbearance limits also be extended to 15 months, at the current rate of improvement there would still be some 2.5 million homeowners in forbearance at the end of June when the first round hit their new 15-month expirations.