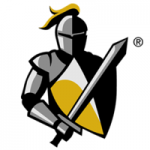 Despite the weekly increase, the monthly rate of decline held steady at -2%, continuing the trend of very slow but steady improvement in the number of outstanding forbearance cases. Monthly declines have been averaging less than 2% since early December.
According to the McDash Flash daily mortgage performance data set, 2.69 million homeowners (5.1% of all mortgage-holders) remain in active forbearance, as of February 16. This includes 9.2% of FHA/VA, 3.2% of GSE and 5.1% of portfolio/private mortgages.
Portfolio-held and privately-securitized loans saw the largest increase in plans (+12,000 / +1.8%), followed by FHA/VA loans, which saw active forbearance plans rise by 5,000 (+0.4%). GSE loans were the only cohort to see a decline, albeit a slight one at 2,000 (-0.2%).
New plan starts hit a post-pandemic low this week, while just one of every 77 homeowners who entered the week in forbearance left their plans, one of the lowest removal rates we've seen.
Some 204,000 forbearance plans are scheduled to term expirations at the end of February, suggesting that any decline in forbearance volumes in the coming weeks is likely to be limited.