TIAA Bank plans to eliminate the branch-based retail home-lending business—and concentrate on originating home mortgage loans through existing digital mortgage capabilities.
"We understand that borrowers today need fast, convenient and cost-effective solutions," said Blake Wilson, chairman and chief executive officer of TIAA Bank. "The changes we're making will enable us to deliver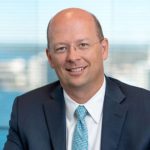 mortgage solutions to even more people, using digital technologies that enable clients to work with us efficiently and easily, anywhere and at any time."
As part of the strategic realignment, TIAA Bank has reached an agreement with U.S. Bank that will allow U.S. Bank to extend offers of employment to a number of experienced TIAA Bank staff and assume the leases on TIAA Bank's retail home lending offices in some markets across U.S.
TIAA Bank will exit the remainder of its retail branch home lending offices as it focuses on serving clients using its existing retail-direct and correspondent lending businesses.
For TIAA Bank clients with pending home mortgage loans or applications in process, TIAA Bank loan officers will continue to provide hands-on, individual service throughout the process. Clients with home mortgage loans serviced by TIAA Bank will not be impacted by the changes.
TIAA Bank serves home lending clients in all 50 states and the District of Columbia, providing a wide range of residential mortgage products including home-purchase loans and home equity lines of credit. As the banking unit of TIAA, the nation's leading provider of financial services to the not-for-profit sector, TIAA Bank also serves nearly five million TIAA participants and their families, and more than 15,000 non-profit institutions.