By Brian Sacks
In honor of April Fools, I decided to dedicate this article to one of the most foolish things we do.
As originators, we all make mistakes. All sales people do. But one of the biggest one's we make is thinking that having the best rates is the only determining factor.
I constantly hear originators moaning about their rates, or the service they get from their support teams. If I am being totally honest, I do as that as well but rarely.
The truth is that good rates and great service are just basic in this day and age.
If you aren't able to provide competitive rates and provide outstanding service, you are simply in the wrong business. Stop and think about all the reasons someone should use you, without saying it's about the rate and service. There are so many other ways you are able to provide value to your partners and clients.
There are two big issues with thinking that service and rates will generate new business for you.
For service, the buyers only see the service after the transaction closes. In terms of the rates, there will always be someone cheaper than you in the market, so you must find other ways to show your value.
Now, I want you to take out a sheet of paper or pull up a new Google or Word document and start thinking about this mistake.
What else could you do to provide value?
Here are some things I do: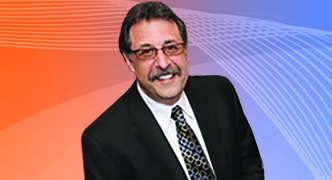 For Consumers:
I will actually meet with my clients and go over the entire process and answer questions, so they are educated.
I will provide them with a book that provides excellent information.
I offer a vacation to them after closing as a thank you.
For Agents:
I am available to generate pre -approval letters on Saturdays and Sundays, when banks and credit unions are closed.
I teach education classes for continuing education credits.
I do homebuyer seminars with them.
I provide weekly status updates.
I have unique programs and qualifications like working with boomerang buyers, renovation loans and buyers going through a divorce.
Did you catch the last sentence? That one truly is the key because when you can provide a unique expertise and program that solves a problem agents and borrowers have than rates, points and even service truly don't matter, do they?
About the Author: Brian Sacks is an originator with Homebridge Financial in Baltimore, Md., with over 35 years of experience and closings of over $1.5 billion and 5,977 loans. He is the author of "48 Proven Ways to Close More Loans." To learn more, visit https://48waysbook.com/special . He is also the founder of the "Top Originator Secrets Blog" which is available online at http://toporiginatorsecrets.com