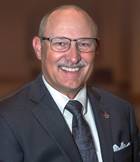 New appraisal thresholds could leave borrowers in an untenable, risky position.
The reason is that the Office of the Comptroller of the Currency, Department of Treasury, the Federal Reserve and the Federal Deposit Insurance Corp. are considering raising the appraisal threshold for residential mortgages to $400,000 from $250,000.
For commercial mortgages, the threshold has already been raised to $500,00, from $250,000, and the National Credit Union Administration, the credit union regulator, is considering raising it to $1million. These thresholds are on the loan transaction value, not the housing value.
"The median price of a residential property last February was $255,000," said Stephen Wagner, president of the Appraisal Institute. "For regional and smaller banks, commercial properties they lend on are often in the $500,000 to $700,00 range. That's their sweet spot. These new thresholds could mean a lot of loans going without appraisals which could put a lot of borrowers at risk."
"Then there is the issue of timing." said Wagner  "With the economy in a record long expansion, a contraction is likely to come in the near future.  At a time like this, shouldn't you consider tightening underwriting standards, or at least leave them the same. There's an old axiom, negative equity breeds foreclosure."
Many industry analysts predict a contraction in 2020 or 2021.
Offering an alternative perspective in his blog, Steve Hurlburt, chief appraiser at Liberty Bank, thinks that raising thresholds will reduce the overall amount of exposure from appraisals.
"Lending volumes tend to increase and decrease faster than the supply of qualified appraisers. As a result, boom cycles can place extreme pressure on appraisers," wrote Hurlburt. "This scenario makes quality control extremely challenging. The option to leverage efficient evaluations on low-risk transactions can improve the risk management of the entire system by devoting limited appraisal resources to these transactions. Raising the De minimis threshold will enable lenders to focus scarce resources on the riskier transactions."
Resources are expected to become more scarce as there has been a 2.6 percent average annual decline in appraisers since 2014. While regulatory changes might be under way, technology and big data are also changing the valuations side of the business, like it has throughout the mortgage process. For instance, drones allow appraisers to view hard to reach areas, and digital devices let appraiser complete floor plans. Blockchain will allow appraisers to share their timestamped data securely with all parties involved in the transaction, and the availability of big data means more accurate appraisal valuation models.
Wagner thinks the more data appraisers have available, the better job they will be able to do. One offshoot he now sees is that the government service organizations and the banks are looking for bifurcated appraisals in which the appraiser sits in the office and evaluates things while someone else does the actual site visit.
To head off future capacity issues, associations like the Appraisal Institute have been recruiting more younger appraisers. "We have masters degree programs at around a dozen universities. We have an outreach where we try to get non-members into the institution and try to get people thinking about appraisals," said Wagner. "CareersBuildingCommunities.com is a relatively new endeavor in which 27 organizations that have gotten involved and raised the awareness to all types of real estate careers, including appraisals. Candidates take an aptitude survey to see what positions they are best suited for."
Making it easier for appraisers to handle more files would help relieve capacity issues. And, just as there is a nationwide Multistate Licensing System & Registry to assist originators, there could be one for appraisers.
"The current multi-state licensing system is handled at the state level and isn't consistent," said Wagner. "There are a number of requirements that are similar, such as a background check and continuing education. These should be handled by a centralized authority that could share this information with each state rather than have appraisers have to go through the process again and again."