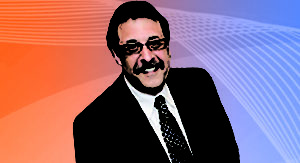 By Brian Sacks
This is the time of year, we are all making our plans for the upcoming 12 months.
Most of us simply hope that everything will be ok? We hope rates will stay low. We hope the real -estate market will be active. We hope agents will give us business and be loyal.
A Lot of Hoping, Isn't It?
But deep down inside we all know that hope is not a strategy for success. So, when business is good, we tend to ignore the fact that we must always keep marketing and meeting new referral sources.
But when business slows down, we tend to immediately start looking for all of the magic pills that can generate business for us. Some even look for magic pills outside of our business to generate income.
Sorry to break this to you, but there really aren't any magic pills.
You must have competitive pricing. You must have good service. You must do a good job.
But those are still not enough to ensure you have a good 12 months and a solid mortgage practice. The bottom line is that you must work hard and smart and consistent.
The Problem with Magic Pills
These so-called solutions come and go. Some work short term and some don't work at all. But if you are truly going to achieve your goals you must ask yourself one question at the beginning, middle, and end of each day.
Are you ready for the question?
Is what I'm doing right now taking me further toward my goal or not?
We are all bombarded by the magic pill sellers each and every day. So, it's very easy to get distracted and lose focus. But focus is the key to your success.
Not to sound too cliché but the saying "Plan your work and work your plan" really does hold true in our business. We are all pulled in many directions each day. Trying to get new deals. Trying to form new relationships.
Trying to get the deals we have in process out quickly and smoothly.
Then we get an e-mail or even a phone call with something that really sounds fascinating.
Now, here's where you need to ask yourself that important question:
Is what I'm doing right now taking me further toward my goal or not?
Let me give you a few examples:
You are due to meet with an agent. Is that person an agent who can provide you with the type and amount of deals you are looking for?
You see an ad or e-mail for a new tool that will generate leads. Will that tool work, and if it does, will it generate shoppers or pre-qualified buyers for the loan sizes and programs you are looking for?
You are asked to join a networking group.
Will the people in that group be able to provide you with leads? Will those leads be the loan size and type you want?
By now I hope you see the issue. Not every opportunity is one you should be acting on. Stop first and ask yourself the question.
Will this take me closer or farther away from my goal?
About the Author
Brian Sacks, a recognized mortgage expert with Homebridge Financial Services Inc., has closed more than $1 billion  in loans and 5,890 mortgage transactions. Also, he wrote "48 Proven Ways to Immediately Close More Loans." You can learn more at http://48waysbook.com.