New Day Financial: Rob Posner, founder and CEO of NewDay USA, the nation's 8th largest VA mortgage lender, announced the company has renewed its warehouse facility with BankUnited for $100 million.  The company now has a total of $400 million in warehouse commitments, that also includes Texas Capital Bank and People's United Bank.
Wolters Kluwer: Wolters Kluwer's Lien Solutions has launched Portfolio Sync, a lien management solution designed for lenders who use multiple methods of submitting Uniform Commercial Code (UCC) filings. As an addition to iLien, Lien Solutions' flagship lien management product, Portfolio Sync combines customers' existing ILien filings with public records data into one view, providing greater visibility into one's entire lending portfolio—and identifies associated gaps that may require risk mitigation or other actions to maintain a lender's secured interests.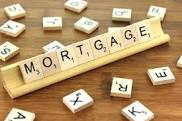 Penny Mac: PennyMac Mortgage Investment Trust (NYSE: PMT) today announced that it is offering 8,000,000 common shares of beneficial interest ("shares") in an underwritten public offering. The underwriters will have a 30-day option from the date of the offering to purchase up to an additional 1,200,000 shares from the Company. All of the shares will be offered by the Company and will be issued under the Company's currently effective shelf registration statement filed with the Securities and Exchange Commission.
The Company intends to use the net proceeds from the offering for general corporate purposes, including funding its investment activity, which may include investments in credit risk transfer securities, mortgage servicing rights, mortgage-backed securities and new products such as home equity lines of credit or prime, non-qualified mortgage loans, as well as the repayment of indebtedness and working capital.
Gateway Mortgage: Gateway Mortgage Group, LLC, a full-service mortgage company licensed in 40 states and the District of Columbia, announced it has completed its merger with Farmers Exchange Bank to form Gateway First Bank, an Oklahoma banking corporation
"This acquisition and resulting transformation is a very important achievement for Gateway," said Stephen Curry, Gateway's Chief Executive Officer. "By combining two successful Oklahoma companies to form Gateway First Bank we have created a robust foundation for future growth. Over the next year we intend to deliver significant enhancements to the customer experience and new products, while maintaining the superior service, great culture and nationally-recognized workplace we're known for."