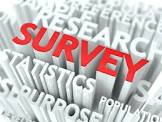 PWC's  April survey shows that consumer attitudes are changing. They see what digitalization is doing in other areas and they want a similar experience in the mortgage space. Consequently, they are not just looking for a best in class home searching experience or an amazing digital mortgage experience, they're demanding an integrated home ownership experience. Instead of a series of different specialists ( i.e. realtor, mortgage originator, financial planner ) they prefer one – a solution that integrates all the components from searching and financing through living and upgrading. What this means is that some of the most appealing opportunities for growth for mortgage companies might be in providing value throughout the home ownership experience.
The study showed that 58% of homebuyers seek advice from lenders as the first step as they begin to plan and budget. This is an opportunity for the lender to become a trusted advisor and craft and early, positive relationship that can outline the whole buying process, educating the consumer on what comes next and establish realistic and all-inclusive cost expectations.  Other key educational opportunities lie in offering holistic financial literacy and bridging the gap from renter to homeowner. The guidance should stop at the closing, however. The study indicates that 44% of home buyers – and up to 63% of millennials – have some regrets about their purchase decision. By communicating the long -term cost of home ownership lenders might reduce the level of buyer's remorse and build a loyal customer base more likely to drive repeat business.
Lenders that can offer guidance from home search through home purchase may differentiate themselves. To do this effectively you have to understand the individual buyer motivations, after all they can vary considerably, to understand what they want out of their more integrated experience.
42% of responders to the survey indicated they were potential supporters of tech companies getting into the mortgage business. This means that technology companies should now be considered potential competitors. Existing mortgage companies have an advantage though, their existing expertise and their customer data. By utilizing their own as well as third party data and then using predictive analytics they can be first in line when the next borrower need arises. To succeed lenders will have to know much more about who their customers are and what they are comfortable with, both today and in the future.
The Price Waterhouse survey also underscored how useful a personal touch can be, another advantage lenders might have over technology companies. Of those who received a follow up call after closing 52% noted they would be likely to use the same lender again. In contrast, of those who didn't get a call 23% indicated they would be very unlikely to use the same lender. While this call could be of a congratulatory nature, it should also include set up assistance and education about mortgage payments.
Digital tools, like using a voice assistant, is an example of a technology that buyers are open to using. Digital channels aren't always the preferred methods though and as the buyer moves through the buying process, they tend to more toward more traditional communications channels such as the phone or in-person support. Knowing who you are serving and why is important to understand how and when to use technology tools to offer a better customer experience. To uncover this lenders should be analyzing their data. Making decisions that are evidence based rather than intuitive based can uncover new opportunities and reduce customer churn by helping to determine the things that customers value most. Arming your sales team with this information allows them to deliver personalized products and advice that create a better customer experience.
As customers move to thinking of lenders as a source of education and financial freedom lenders should look to shape their strategy accordingly. How they invest in technology and the products they offer should reinforce the capabilities that make them the best at what they do and help them step away from those functions that won't make them unique. It might also shape their product mix. Perhaps there will be a move to expanding the product base to include financial products for all phases of life – first mortgage to get in the home, refinance to lower the cost, home improvement to fix up the house, HELOC's to help pay for college, reverses mortgages to assist in retirement.