Description
IRVINE, Calif., Feb. 19, 2019-Consolidated Analytics, a one-stop provider of property valuation, asset management, due diligence, fulfillment and advisory services for the real estate finance industry, today announced the appointment of Mike Jones as chief financial officer (CFO). In this role, Jones will be responsible for developing and implementing financial strategies that will support the company's overarching M&A integration strategy and drive corporate transformation initiatives.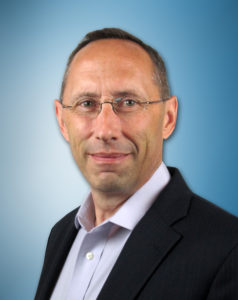 Jones has over 25 years of experience leading corporate finance, loan and portfolio accounting, operations management, technology transformation and growth strategies for both start-up and multi-billion dollar companies operating in the finance space. He most recently served as chief financial officer and chief information officer at Southwest Stage Funding (DBA Cascade Financial), a growing retail mortgage bank and asset lender, where he developed financial and technology strategies that optimized and scaled processes, systems and personnel. Over the course of his career, Jones held CFO roles at reputable organizations such as Home Point Financial, Clara Lending, and United Wholesale Mortgage.
"The great thing about Mike is that he's not a one-trick pony," said CEO Arvin Wijay. "As we continue to drive transformation and alignment of our subsidiary operations under the Consolidated Analytics brand, Mike's diverse experience across finance, technology and operations will ensure the implementation of best-fit financial strategies, best practices and innovative tools and technologies necessary for effective and coordinated growth."
In recent years, Consolidated Analytics acquired multiple mortgage services companies including Equitable Mortgage Solutions, a mortgage fulfillment provider, OpExNow, a leading mortgage operations advisory firm, and most recently, Carrington Property Services, a valuation, REO asset management and rental management company.
Jones has a wealth of experience developing strategies that support financial and enterprise integration, which plays well into Consolidated Analytics vision to be a one-stop solution for businesses in the real estate finance industry.
"When you acquire companies and build out new services, there are a lot of moving pieces to consider," said Brian Gehl, co-president at Consolidated Analytics. "While leaders across our businesses are far along identifying and developing product and solution synergies, Mike's experience driving financial and operational transformation will keep the momentum going and add a layer of discipline to bring some of the most compelling joint initiatives to the finish-line."
About Consolidated Analytics, Inc.
Founded in 1996, Consolidated Analytics, Inc. is a diversified provider of solutions to the mortgage services industry. Extending through all channels of origination, risk management, secondary, servicing and portfolio management the Consolidated Analytics companies provide innovative, comprehensive and fairly-priced products and services in the areas of valuation, due diligence, fulfillment, advisory, risk management and asset management.