The National Association of Mortgage brokers is launching NAMB All-In, an open platform that will be available to members at no cost. It's slated to go live on Jan. 1, 2019.
"We are thrilled to announce this new tool and are eager to watch our members gravitate to NAMB All-In to take advantage of the opportunity for this new solution to enhance their workflows and make their operations seamless," said Richard Bettencourt, president of NAMB. "We chose Calyx as our partner because its solutions are well-accepted by the broker community and easy to use."
Powered by Calyx Software, which offers comprehensive mortgage software solutions, NAMB All-In provides mortgage professionals with the three-essential components they need to conduct business: a point-of-sale solution, a cloud-based loan origination system, and a single point of access to premier wholesale lenders.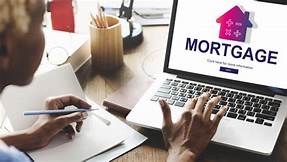 The POS allows borrowers to initiate a loan application and begin the asset verification process. The LOS helps mortgage brokers manage all incoming online applications, exchange and store documents, and provides simultaneous support for both the current and upcoming Uniform Residential Loan Application.
The Calyx Wholesaler MarketPlace is the third component of NAMB All-In. It enables mortgage brokers to connect with industry-leading wholesale lenders in a single portal and seamlessly exchange data. Using this portal, wholesaler lenders can import 1003 and deliver completed documents, such as the loan estimate, closing disclosure, conditions, locks and more, directly into the broker's software.
Participating wholesale a lenders are Stearns Lending, Plaza Home Mortgage, Quicken Loans, Freedom Mortgage, Caliber Home Loans, and United Wholesale Mortgage. Additional lenders plan to begin participating in early next year.
In addition, because NAMB believes in an open market that allows brokers to choose which lenders they want to do business with, brokers can still export a Fannie Mae 3.2 file to work with any wholesaler that is not in the network.
"Calyx is committed to making the mortgage process easier for everyone: brokers, wholesalers and borrowers," said Bob Dougherty, executive vice president of business development at Calyx. "We are pleased to work with NAMB to provide their members with a solution that will not only simplify and speed up the origination process for them and the wholesalers they work with, but also improve the borrower experience."