A Boulder, Colo., mortgage broker has received a federal prison sentence of five years for orchestrating a scam that ripped off a bank to the tune of almost $32 million in bogus residential mortgage loans. So reports CBS Denver.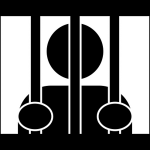 Michael Scott Leslie, who owned the mortgage origination firm Montage Mortgage, pleaded guilty in July to federal bank fraud and aggravated identity theft.
"Five years in federal prison is an appropriate sentence for a fraudster that stole personal identities and used them to steal millions of dollars from a legitimate business," said U.S. Attorney Jason Dunn.