The Consumer Financial Protection Bureau (Bureau) today announced a settlement with Freedom Mortgage Corporation (Freedom), one of the ten largest Home Mortgage Disclosure Act (HMDA) reporters nationwide.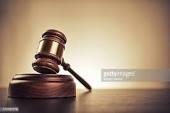 Freedom is a mortgage lender with its principal place of business in Mount Laurel, N.J. For each year from 2013 through 2016, it originated more than 50,000 home-purchase loans, including refinancings of home-purchase loans. Freedom is required to collect, record, and report data on HMDA-covered transactions to comply with HMDA and Regulation C.
According to the consent order, the Bureau found that Freedom violated HMDA and Regulation C by submitting mortgage-loan data for 2014 to 2017 that contained errors. The Bureau found that Freedom reported inaccurate race, ethnicity, and sex information and that much of Freedom's loan officers' recording of this incorrect information was intentional. For example, certain loan officers were told by managers or other loan officers that, when applicants did not provide their race or ethnicity, they should select non-Hispanic white regardless of whether that was accurate.
Under the terms of the consent order, Freedom must pay a civil money penalty of $1.75 million and take steps to improve its compliance management to prevent future violations.